Drama in Education Days 2022
The Drama in Education Days are experimenting with a new format: 2 consecutive weekends (June 10th/11th online, June 17th/18th on-site at Kempten University of Applied Sciences, Germany). Keynotes speakers this year are Cecily O'Neill, Karl Eigenbauer and Harald Volker Sommer.
On-site conference June 17th/18th, Kempten University, Germany
(+ evening programme on 16th June: Fasshalle Kempten, meeting at 6.30)
Preliminary Programme on-site: ScheduleOnSite_V10(updated June 14th)
Workshops and talks on-site: AbstractsOnSite_2 (updated June 15th)
Conference dinner: Restaurant "Zum Stift"
Online conference June 10th/11th
Preliminary Programme online (all times are UTC+2): DiE Days schedule zeitplan V9(updated June 11th)
Book of abstracts: Abstracts (updated June 8th)
Registration ONLINE conference: closed
Access to presentations (password protected)
Accommodation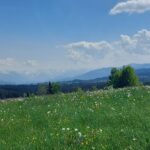 Hotels in Kempten:
https://www.tripadvisor.com/Hotels-g229467-Kempten_Swabia_Bavaria-Hotels.html
For cheaper accommodation try for example airbnb.com
How to get to Kempten University:
directions to campus
Covid 19 information: Currently, on campus no restrictions apply. Use of masks in indoor settings is still recommended but not mandatory.
In the following two exceptions, masks remain compulsory:
If the lecturer teaching a class wishes participants to wear masks.
If anyone in a face-to-face meeting or consultation wishes for masks to be worn.
In either of these cases, the obligation to wear a surgical or FFP2 mask reapplies.
With a view to containing the spread of infection, despite lifting the obligation to wear face masks, the university asks visitors to adhere to the hygiene recommendations outlined in the amended Infection Prevention and Control Plan (https://www.hs-kempten.de/en/kempten-university/news/coronavirus/hygiene-plans-for-students-and-visitors).