Keynote: Carole Miller und Juliana Saxton: Drama – The critical capacity to be a reader and writer of the world through the embodiment of self as other
Almost half a century ago Gavin Bolton (1984) recognized the power of embodied narrative when he argued for placing drama at the centre of the curriculum. Rather than seeing literacy practices as disconnected from their lives, students in drama use their literacy skills in the rehearsal of life situations that demand their participation. Because it offers multiple ways of learning, experiencing, and exploring through role and in action, drama is accessible to a diversity of learners. Using drama strategies to enact stories, bridges all kinds of literacies and integrates curriculum in ways that develop a student's self-efficacy and self-identity.  Such a rich pedagogy, we suggest, is crucial to the development of the whole person and by extension, to the continued generation of healthy, literate and democratic societies.
References
Bolton, G. (1984). Drama as education: An argument for placing drama at the centre of the curriculum. London, UK: Longman.
Workshop: Mary Ellery – Packing for a journey into an imaginative space
Content
This workshop will explore a very, very short story that considers why someone might disappear from history. It is designed to enable the creation of a story that belongs to the whole group and in that unfolding, we explore some initial strategies as a way to tap into the power of the collective imagination.
Rationale
Because almost all stories are concerned with relationships, "understanding stories entails an understanding of people and how their goals, beliefs and emotions help to construct their behaviours" (Mar et al, 2006, p. 696). It is through metaphoric acts of imagination that we create internal models that can result in increased social and empathic awareness. Participants become active text creators and interpreters, developing the sense of social responsibility, fundamental to the doing of democracy.
Mar, R., Oatley, K., Hirsh, J., Dela Paz, J., Peterson, B. (2006). Bookworms versus nerds: Exposure to fiction versus non-fiction, divergent associations with social ability, and the simulation of fictional social worlds. Journal of Research    in Personality, 40(5), pp. 694-712.
Short biographies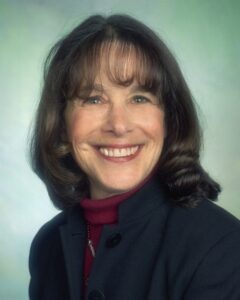 Carole Miller is an emeritus professor at the University of Victoria where she continues to mentor pre-service students, exploring pedagogies that engender competent and comfortable classroom drama educators. Her collaborative studies with Juliana Saxton focus on inquiry-based instruction, applied theatre, and drama in education. Their latest text (2018), Asking Better Questions: Teaching and learning for a changing world (3rd Ed.) with Joanne O'Mara and Linda Laidlaw, encourages teachers and facilitators to challenge participants to assume a deeper ownership of their learning.  Co-author with Saxton of the award-winning book, Into the Story: Language in Action through Drama from the American Alliance of Theatre and Education and Into the Story 2: More Stories! More Drama! Miller is a recipient of an Excellence in Teaching Award and was recently honoured with a Lifetime Achievement Award from the Journal of Applied Arts and Health (2019).   It has been a lifetime of discovery, engaged in the potential of the arts to affect learners in myriad ways.​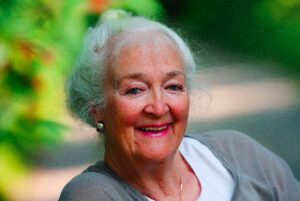 Juliana Saxton, after an early career in theatre, television and film, is now professor emeritus of Drama/Theatre in Education and Applied Theatre in the Department of Theatre, University of Victoria.  She has been recognized as a Teacher of Excellence, holder of three Distinguished Book Awards from the American Alliance of Theatre and Education that also presented her the Campton Bell Lifetime Achievement Award. Her most recent publication is Asking Better Questions: Teaching and Learning for a Changing World (2018, 3rd Ed.), and she is presently engaged in updating the 2nd edition of Applied Theatre: International Case Studies and Challenges for Practice with Monica Prendergast and Yasmine Kandil. In 2013, the Canadian Association for Theatre Research awarded her an Honorary Membership.  She has found that age does wither but her collaborators allow her to continue a life of infinite variety with much joy.
Keynote Almut Küppers
Klimakrise in der Bildung – oder: Warum dieser Titel ganz ohne Digitalisierung auskommt, aber auf die Dringlichkeit performativer Bildungsprozesse verweist.
Description to follow shortly
Workshop: Wer macht das Rennen? Rassismuskritisches Lernen im Dramaprozess
Description to follow shortly
Bionote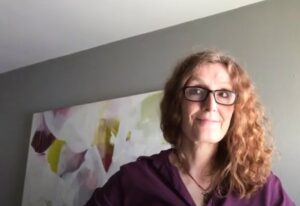 Almut Küppers works at the Goethe University in Frankfurt in language teaching research and didactics of English. Her first encounter with drama pedagogy was in an (imagined) trench in Flanders during World War 1 – when she was doing her PGCE in Birmingham / UK. Since then, performative approaches have been content and means in her university undergraduate teacher education courses. Her interests lie in the intersections of language education and identity development, so she has an eye on both the micro-level of teaching and the macro-level (school, education system, policy). She is a Fulbright and Mercator alumna and has lived abroad for many years (UK, USA, Turkey). In her current school development project she focuses on multilingualism from the perspective of migration, inequality and sustainability research and uses performative as well as digital forms of teaching and learning (cf. https://uni-frankfurt.academia.edu/AlmutKüppers ).