DiE Days 2022: an international community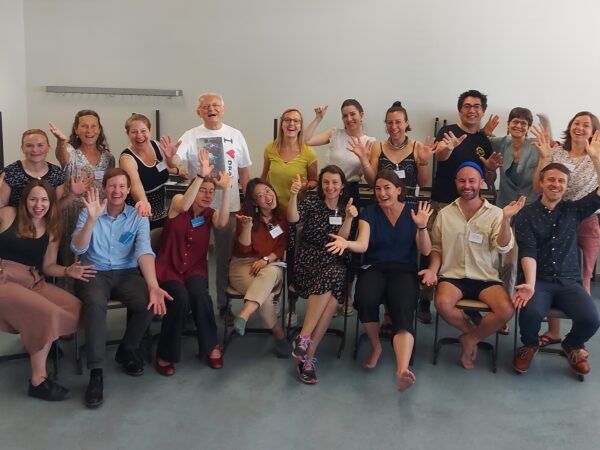 The Drama in Education Days 2022 took place over two consecutive weekends this year.
With a total of about 80 participants, the conference on drama methods in language teaching was again well attended. 60 people from over 20 countries participated in the online conference on June 10 and 11, discussing lectures and attending workshops. The online format allowed participants to meet and learn from each other across diverse time zones and continents. One participant from Japan commented: "Thank you so much for providing a wonderful and stimulating online conference, available to those in far flung places."
A week later on June 17 and 18, about 20 people based in various European countries (and one participant from Israel) attended the face-to-face conference at Kempten University of Applied Sciences. Here the focus was primarily on the practical workshops, supplemented by short presentations, and it was rewarding to see how the participants enjoyed finally being able to experience the workshops again on site in the same room with others. Among other things, attendees learned basic vocabulary in Swedish – with lots of embodiment, explored the use of music as a speaking prompt in English lessons, and acted out a parable about borders and walls with the help of a picture story, one which the speaker normally uses in her German lessons in Israel.
Special highlights this year: the keynote lecture by Cecily O'Neill on the power of stories at the online conference and the keynote workshops by Karl Eigenbauer and Harald Volker Sommer during the face-to-face conference, where, for example, the effect of groups within the choral principle and the creation of a story with the help of a mysterious picture were acted out creatively.